---
                          America West Coast Tours  
America West C
 Tour Duration : 4 Days 
 Tour Depart from : Salt Lake City, Utah
 Tour Departure Days : Sun, Thu (05/05/2022-06/15/2022), Sun, Tue, Thu, Sat (06/16/2022-08/16/2022), Sun, Thu (08/17/2022-10/06/2022)
  Highlights :Salt Lake City, Grand Teton National Park, Yellowstone National Park, Yellowstone Bear World
Pricing /per person (USD): 888 on double sharing basis
       Los Angeles+ 17-Mile Drive+ San Francisco+ Yosemite National Park+ Universal Studios Hollywood 5-days tour  
 Tour Duration: 5 Days 
 Tour Departs from: Los Angeles 
 Tour Departure Days:  Fri (01/21/2022-12/31/2022)
 Highlights:   Let's visit Pebble beach and explore the Golden State Bridge!
Drive down the scenic 17-mile Dr!
Let's take a look at the Palace of Fine Art.
Explore Lombard Street, Fisherman's Wharf and San Francisco!
Visit Yosemite National Park for an unforgettable experience!
Take a trip to one of the all-time greatest theme parks in the United States!     
Pricing /per person (USD): 753 on double sharing basis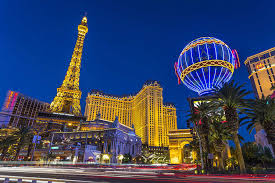 TOUR DURATION: 6 Days
DEPARTURE DAYS: Sun (04/03/2022-12/31/2022)
HIGHLIGHTS: Visit the city of Las Vegas for a special night tour!
Explore the beauty of the Grand Canyon and Horseshoe Bend!
Take a glimpse at Antelope Canyon!
Explore the Seven Magic Mountains, a stack of vibrant, colorful boulders.
Pricing /per person (USD): 1033
Las Vegas+ West Rim+ Antelope Canyon+ Grand Teton National Park+ Yellowstone National Park+ Mount Rushmore +Crazy Horse +Salt Lake City 8-day Tour
Tour code: MB8B
TOUR DURATION: 8 Days
DEPART FROM: Las Vegas
DEPARTURE DAYS: Tue (05/03/2022-10/04/2022)
HIGHLIGHTS: Las Vegas, West Rim, Antelope Canyon, Grand Teton National Park, Yellowstone National Park, Mount Rushmore, Crazy Horse, Salt Lake City
Pricing /per person (USD): 1178 on double sharing 
* More itineraries available for West Coast Tours
Please contact us for more details